Latest News About Residential and Commercial Roofing from Sherriff Goslin Roofing
Choose your view:
3 Reasons Why a Roof Inspection Should Be Part of Your Spring Cleaning Routine
Posted: in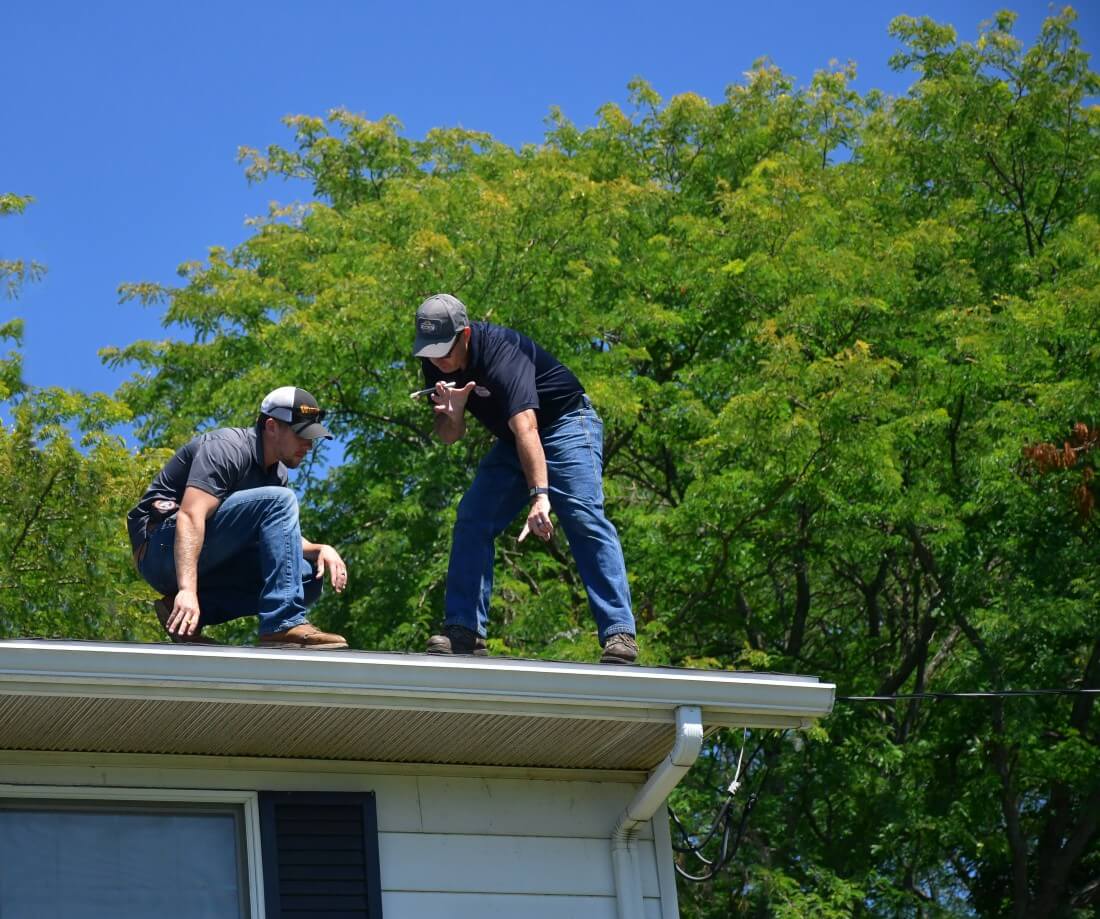 Springtime is here once again, which usually means that we are all ready to take on spring cleaning after a long and dreary winter. Now that we're in for brighter and warmer days, we're eager to welcome the season with a fresh start by doing a floor-to-ceiling deep clean.
While you might be focused on decluttering and deep-cleaning your living spaces during your spring routine, it's important not to overlook your roof. Making sure your roof is safe, secure, and well-maintained allows you to keep your home cleaner for longer.
To ensure that your roof does not pose any problems or risks that may affect the rest of your home, Sherriff Goslin Quality Roofing offers 3 reasons why a thorough roof inspection should be part of your spring cleaning routine.
Regular Roof Maintenance
Spring is the perfect time to perform routine roof maintenance, such as cleaning gutters and removing debris from your roof. Clogged gutters can cause water to back up and damage your roof's structure, while debris can trap moisture, leading to mold and rot. By performing regular maintenance, you can keep your roof in top condition and prevent costly repairs.
Regular roof maintenance can also help prevent problems before they occur. To ensure this, you can include a routine roof inspection on your spring cleaning to-dos list. A professional roofing contractor like Sherriff Goslin can inspect your roof and identify any potential issues that need attention. We can also provide other maintenance services, such as gutter cleaning and debris removal, to keep your roof in top condition.
Prompt Repairs
Having your roof inspected during spring cleaning is essential for identifying any roof problems early on. Not only will a roof inspection allow for prompt roof repairs, but it can also prevent further roof damage and prolong the life cycle of your roof. A thorough roof inspection during this season gives you plenty of time to address any common problems or risks that may become worse once the season changes. Some of the most common roof problems are:
Loose or Missing Shingles
Shingles can become damaged or fall off due to severe weather conditions like strong winds or torrential rains. This puts your roof at risk for leaks which can cause damage to your home's interior. Arranging a roof inspection during spring cleaning can help you spot any loose or missing shingles and address the issue before it leads to more significant problems.
Water Stains on Ceilings
Water stains on your ceilings can be a sign of a leak in your roof. Once these show up on your ceiling, it is likely that other problems, such as mold growth and structural damage, have already taken root. These are costly to repair and pose a huge risk to your family's health and safety. You can avoid this by scheduling a roof inspection along with spring cleaning.
Moss Growth
Moss tends to grow in damp, shady areas of your roof and can cause damage if left unchecked. Over time, moss can cause shingles to become loose, resulting in leaks and other issues. If you notice moss growth on your roof during spring cleaning, it's essential to take action to remove it promptly. Professional roofing contractors such as Sherriff Goslin can remove any moss on your roof and advise on stopping further moss growth.
Preparing for Other Seasons
Another key reason why you should have your roof inspected during spring cleaning is that it allows you to prepare for the other seasons. Often, a roof that is old and damaged can cause air leaks, which force your heating and cooling systems to work harder to maintain your preferred temperature once summer or winter rolls around. Having your roof inspected in the spring can help you spot and address these air leaks, preparing you for the changing of the seasons and saving you money in the long term.
Additionally, a thorough roof inspection amid spring cleaning can help you eliminate other allergens in your roof, which are particularly beneficial if you have any allergies or respiratory issues. Dust, mold, and other allergens can build up during winter, so checking your roof for these will help ensure your home is safe and healthy for your family.
Request a Free Roof Inspection Now
Thinking about having your roof inspected during the spring cleaning season? Sherriff Goslin caters to homes throughout Michigan, Indiana, and Ohio. We offer the very best in residential roofing, commercial roofing, roof, and gutter maintenance, emergency roof repair, storm damage roof repair, and other essential roofing services. With our free roof inspections, you can be sure that your roof is in good hands. Contact us today to get started.