Latest News About Residential and Commercial Roofing from Sherriff Goslin Roofing
Choose your view:
Challenges of Roof Replacement During the Winter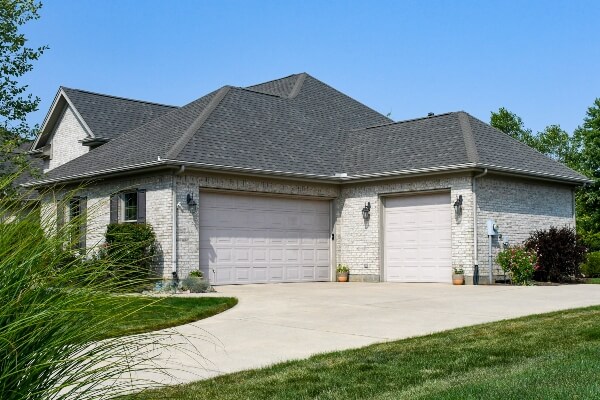 The winter season often comes with high winds, heavy snowfall, and even extreme temperatures. All of this, combined with constant thawing and freezing, can easily wreak havoc on your roof. It can also lead to issues such as roof collapse, mold growth, and downspout damage. Most people notice that they have roofing issues in the winter, however, there are additional challenges to replacing your roof during this time. Keep reading to learn more about the realities of winter roof replacements.
Freezing Temperatures
Replacing a roof in winter comes with its own set of challenges. Replacing your roof in winter can make it hard for roofing companies to work efficiently. Aside from this, the colder season often brings about high-speed winds. Aggressive winds can rip the shingles off the roof, making the materials used less effective. Many of the tools and materials that roofers use are sensitive to freezing temperatures. The cold can freeze water, and it can also block airflow, which makes using a nail gun and compressor very difficult. A roof replacement project will involve carrying a lot of panels because the deck will need to be stripped and then replaced. Imagine doing this in winter, when you have cold wind coming from all sides, and you will soon see why replacing your roof in winter is much more difficult.
Brittle Shingles
Cold weather can be bad news for your shingles and your other roofing materials. This is because some of them, which include asphalt and fiberglass shingles, are way less flexible. In cold weather, they can turn very brittle. Roofers may experience great difficulty when it comes to using the racking method during the installation. It is also hard to try and lay shingles on the ridge caps, on the roof valleys, and even on the hips, as laying shingles here can require a great deal of manipulation.
If you want to try and stop the shingles from becoming brittle, you need to try and store them in a heated area for 24 hours. If they are allowed to become brittle, you increase the chances of them breaking or cracking when you drive nails into them. Roofers also have to be very careful about how much pressure is released during the installation process, and winter provides an entirely new set of circumstances.
Poor Adhesion
It's not only brittleness that you need to worry about. Asphalt shingles have a very low level of adhesion in the winter. During summer or even spring, the strips don't have any problem bonding with the roof surface. However, when the temperature drops, the properties change, and shingles have a tough time sticking. If you want to try and stick with asphalt shingles, you have to wait until the temperature becomes suitable for your roofing project. The only way around this would be to choose a shingle that does not require any adhesive. This will help you to get the best result out of your roofing repair or installation.
Experienced Roofing Professionals with Options in All Seasons
Roofing carries different challenges in different weather conditions. You will need to weigh the costs and benefits of getting your roof replaced in the winter. Remember, replacing a worn out or damaged roof is better than needing to repair the damage it can lead your home to if left untreated. Working with the experienced roofing crews with Sherriff Goslin Roofing will ensure your roof is quality and will protect your home for years to come. Give our team a call today.