Latest News About Residential and Commercial Roofing from Sherriff Goslin Roofing
Choose your view:
Homeowners Insurance: How to Pay for Your New Roof
Posted: in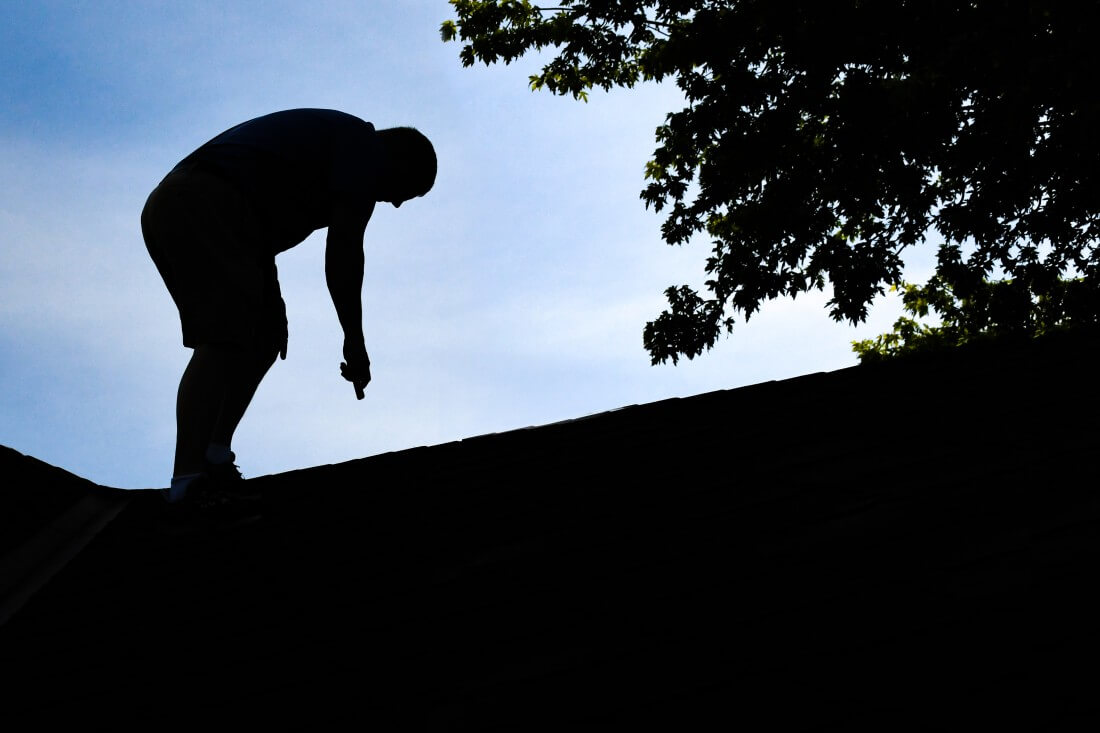 Understanding your insurance coverage can be a complicated process, especially when it comes time to cash it in for a repair on your roof. Whether you have extensive coverage or partial coverage, your insurance can be the saving grace you've been searching for when it comes to repairs and replacements.
If you know that you need a new roof or in dire need of a roof repair but aren't sure how to go about making an insurance claim, look no further. The professionals at Sherriff Goslin have put together a guide to help you through the process of insurance.
How Does Homeowners Insurance Work?
Homeowners insurance coverage gives you some level of protection if the unexpected were to happen to your property. Your company will provide you with coverage for your belongings and other structures within your home. If you experience a sudden or accidental loss then you can file a claim with your insurance provider. You may receive a payment for your covered losses, minus your deductible, up to the amount of your policy limit.
Does Homeowners Insurance Cover Roofing Replacements?
A lot of homeowners insurance policies will cover you for a roofing replacement if the damage is the result of natural causes or if it was an accidental event. A lot of policies will not cover you if you need to repair a roof that has deteriorated over time. Roofs over 20 years old may have very limited coverage, so if your roof is this old, then it may be worth checking your policy.
If you do file a claim for a roof that is over 20 years old then you may be insured for the cash value of it, rather than the cost of replacement. To maximize the chances of your claim going through, you'll need to keep a record of any repairs, before-and-after photos, and reports from any inspections that you may have had done. Whether or not you have roof coverage will depend solely on the insurance company you work with and their policies.
The Roof Replacement Process with Sherriff Goslin
We understand that getting your roof replaced can be a daunting process, but we are here to make it easier than ever. The first job that we will do is make sure that your property is protected during the roof replacement process. Plywood and tarp will be used to safeguard your siding, bushes and walls where applicable. We will then remove your old shingles and conduct a thorough inspection of your roof—any rotted or soft wood will be replaced, ensuring that the structure is safe.
Once this is complete, we will then prepare the surface of the roof and install a roofing underlay if required (this could be a water and ice shield, although other options are available). Our team will add a roofing felt, before laying down the new material. Our team will always conduct a thorough inspection of the roof before we leave the site as well, meaning you can count on us to ensure that the job is done to an incredibly high standard, every single time.
Roof Replacement with Sherriff Goslin
With years of experience, it's safe to say that we won't miss anything when it comes to your roof or potential damages that may be hidden beneath the surface. Our team is happy to work with any insurance company when completing the work and will ensure the job is completed safely, accurately, and within your budget. When you've experienced an unexpected disaster to your roof, contact the professionals at Sherriff Goslin to fix it.