Latest News About Residential and Commercial Roofing from Sherriff Goslin Roofing
Choose your view:
How Much Does a New Roof Cost?
Posted: in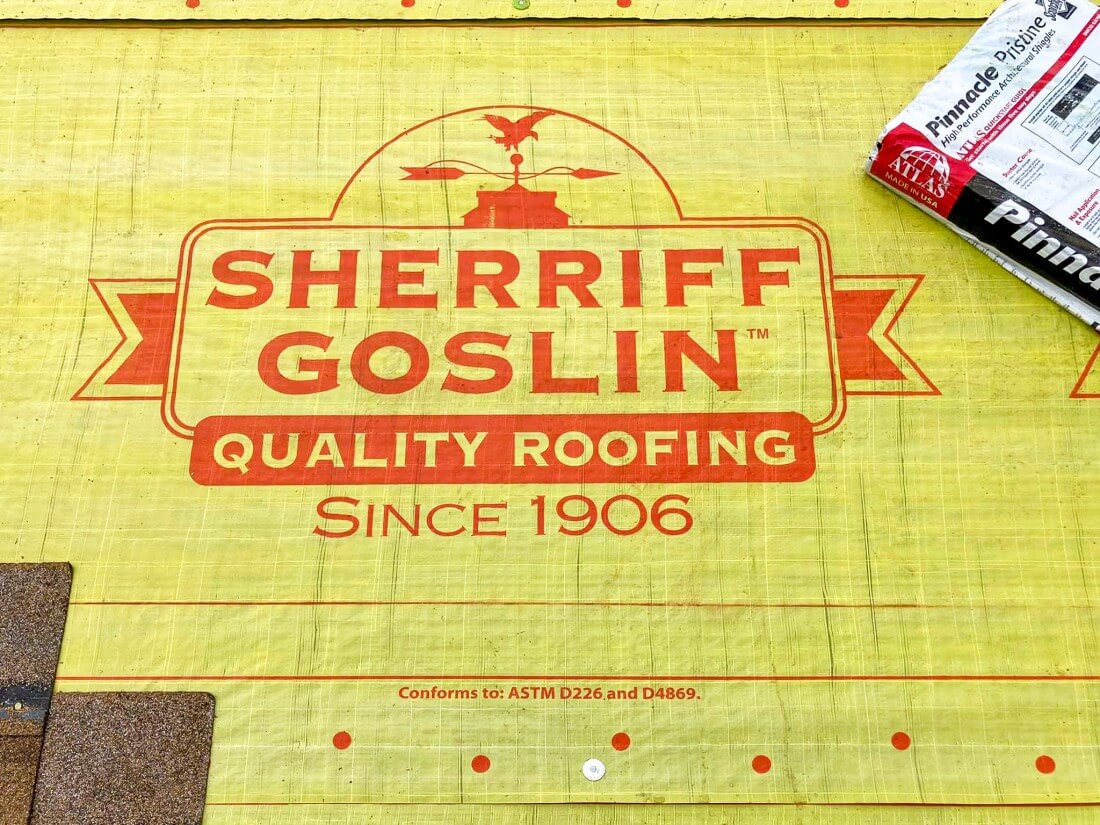 Your roof is one of the most important parts of your home—it provides you with protection from the outside elements, keeps you warm at night, and works hard for years and years. So, if you think there is a problem with your roof, it is essential to deal with it quickly. If you have noticed that your home requires a roof repair or replacement, seeking expert advice from a professional roofing contractor such as Sherriff Goslin is essential.
Roof replacement isn't cheap, especially when your roof requires unexpected repairs or replacement. Rather than breaking the bank and hiring the first contractor you can find, we suggest reading below. In this blog, we'll discuss the factors that affect the cost of your new roof to give you a better idea of the price you can expect.
Calculating the Cost of a New Roof
While you may have seen roofing calculators promising a reliable estimate of the cost of a roof replacement, it is crucial to be wary of these. Though the number provided may be somewhat accurate, all the costs and hidden fees aren't usually included. For this reason, we advise asking a professional, like Sherriff Goslin, what your roof replacement would cost. There's nothing worse than having a number in your mind and being told something drastically more.
Many factors impact the cost of your new roof, so keeping these in mind when considering the price is essential.
Size
The size of your roof plays a critical role in the price of the replacement. A large roof requires more materials than a smaller roof, and larger roofs may take longer to replace. This means that the labor costs for the job will be higher. However, size is not the only factor influencing the price of replacing your roof.
Materials
Your choice of roofing materials impacts the cost of your roof replacement drastically. At Sherriff Goslin, we offer a wide selection of roof shingles to suit every budget. Our shingle options include attractive diamond-shaped Art-Loc® shingles, StormMaster® Shake shingles, and Pinnacle® Pristine shingles.
Our metal roofing is ideal if you hope to reduce your costs with a long-lasting, low-maintenance, highly-durable roofing choice. Metal roofing lasts upwards of 50 years, so it is often considered a cost-effective option for homeowners—but be aware that the initial cost of a metal roof is significantly higher than shingles.
Additional Work
One final factor that can impact the cost of your new roof is the amount of work that needs to be completed. If underlayment repairs are required before the new roof shingles can be installed, this will add to the labor and materials costs. If your roof has features such as chimneys or skylights, these may need to be repaired or replaced when the new roof is installed.
A new roof may seem expensive, but installing a new one also has many benefits. A newly-installed roof can improve the energy efficiency of your home and can also add to its value.
Protect Your Home With a New Roof
If you suspect that your home needs a new roof, Sherriff Goslin can help. Choosing a professional, trusted roofing company to inspect your roof is the first step toward solving your roofing problems. At Sherriff Goslin, you'll never overpay for the work being done, and we'll be transparent with you about all the required improvements necessary for your roof to function properly for years to come.
After your free roofing inspection, you will receive a quote providing an estimate of the cost of your new roof and the different choices available to you. We will help you find the best roofing solution within your budget and can even discuss financing options for your new roof. If you're ready to replace your roof or simply want a quote for the future, contact Sherriff Goslin today at (248) 332-5231 to get started.