Latest News About Residential and Commercial Roofing from Sherriff Goslin Roofing
Choose your view:
How to Work with Insurance Companies After a Storm Damage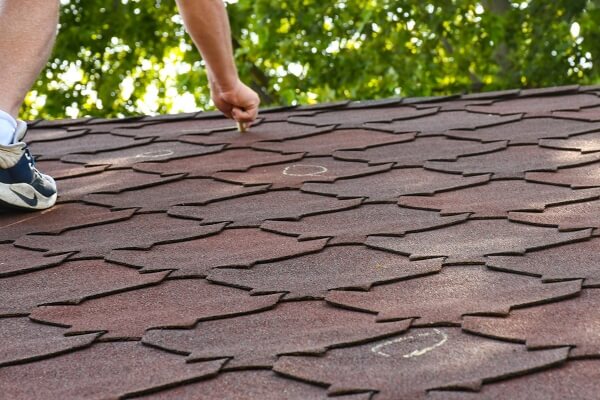 For homeowners, a violent storm outbreak could have dramatic consequences on the house. From a damaged roof to collapsed plumbing and flooded structure, storm damage can be alarming. Organizing compensation and repairs with your home insurance provider can be stressful. Following the Insurance Information Institute's recommendations for storm insurance, we've prepared a simple how-to guide to help you make a claim after a storm. Following these step-by-step instructions will ensure a hassle-free claim handle and rapid resolution.
#1. Get in Touch with Your Insurer ASAP
After a storm, most insurance companies will focus on the households that have sustained the most severe damage. Families who are left in a life-threatening situation will receive the visit of their insurer as a priority. Therefore, it is important to make sure your claim refers to both the damage and special needs within your family, as these will determine whether you get priority.
You should provide your insurer with your policy number and best contact details when you contact them. Make sure to ask when you can expect a visit or a contact from the insurance adjuster. Suppose you suspect the storm also damaged cellphone towers in your area. In that case, it can be helpful to ask for an additional contact directly within the insurance office, such as the adjuster's supervisor. So, you have a fallback option if you can't reach the adjuster.
#2. Collect Evidence of the Loss
The adjuster sent by your insurer is responsible for inspecting your home, vehicle, and belongings. This step will enable the insurer to determine how to process your claim: Replace, rebuild, or repair. We recommend documenting the loss and damage ahead of the adjuster's visit. You can take photos and create a list of your belongings at this step, including the date of purchase (if relevant) and the approximate value. You can also attach receipts if you kept them. Your insurance company will require an inventory of the items to proceed with the claim.
#3. Organize Emergency Services
In the event of a severe storm, the U.S. provides many emergency assistance programs and nonprofit activities to support the population. The Federal Emergency Management Agency (FEME) is likely to help civilians affected by natural disasters, providing immediate support, emergency shelters, and transitional shelters for evacuees. You can also enquire about financial benefits if you qualify. The DAIP (Disaster Assistance Improvement Program) can also provide financial and sheltering assistance.
Your insurer will also dispatch emergency service companies to protect your home and organize new accommodation if necessary. Many storm restoration services will also liaise with your insurer to discuss the home repair and roof repair quotes and costs.
#4. Sign Up for Notifications
Don't forget to sign up for text alerts to follow your claim status. You will receive SMS when you report your claim, when the damage estimate is finalized, and when the payment is made.
#5. Find Out How to Discard Items
As the adjuster needs to see damaged items, it's best to avoid discarding those until after you've spoken with your insurer. However, you might need to remove unsafe material from the site before the adjuster's visit. That's why it's essential to document everything through photos.
#6. Record Each Step and Date
We recommend keeping a diary of your claim, including:
Date of the claim and notifications
Everyone you talk to (title and contact information)
Claim progress
Issues addressed
Partner with a Roofing Company with Experience Working with Insurance Companies
There is a lot to keep track of when considering insurance companies and roofing needs. Follow our steps above to get started with making your roof insurance claim. It will help to partner with Sherriff Goslin Roofing for your roof inspection and repair; we have experience working with insurance companies and can make your project as effortless as possible. Give our team a call today