Latest News About Residential and Commercial Roofing from Sherriff Goslin Roofing
Choose your view:
Impact Resistant Shingles Defend Homes Through Winter and Beyond
Posted: in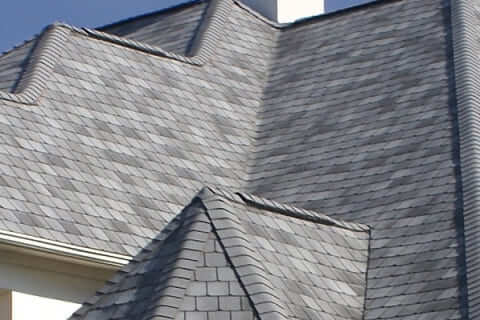 With heavier snow fall and the possibility of hail just around the corner, you can give your home the protection it needs by installing impact resistant shingles ahead of time. Sherriff Goslin Roofing has seen the damage that winter storms can cause to roofs, and we want to reassure you that your home can be protected when you work with us. Our team of expert roofers has worked with homes of all varieties, and we will give you the professional assistance your home deserves.
The highest-rated impact resistant shingles
When you get impact resistant shingles with Sherriff Goslin Roofing, you can be assured that they will protect your home, because we use shingles with Class 4 Impact Resistance. This means our shingles have the highest impact rating available, protecting your home better than any other shingle can. We care about the safety that our shingles and roofing services can provide, and our Class 4 shingles are one way that we can give this to every customer. Whether your shingles have sustained damage going into the winter or are aging and in need of a quality replacement shingle, trust the impact resistant shingles from Sherriff Goslin Roofing.
Options for the home
Depending on the type of look that you are going for with your roof, Sherriff Goslin Roofing is sure to carry an option that you will love! With shingles of different colors, shapes, and sizes, any home can find the perfect shingle to match its aesthetic while also providing it with great protection for winter and beyond. If you want to get a better idea of how a particular shingle looks, try out our shingle visualizer.
As one of the most respected roofing companies in the Midwest, Sherriff Goslin Roofing can help any home that needs better shingles to protect it this winter. Contact us to start on yours before winter weather takes a turn for the worse!