Latest News About Residential and Commercial Roofing from Sherriff Goslin Roofing
Choose your view:
Plan Personal Finances More Easily with an Accurate Roof Estimate
Posted: in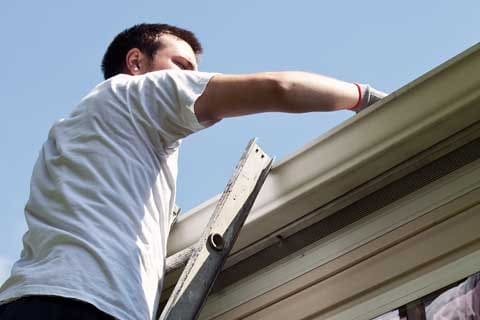 When you need a roof estimate for a roof that is facing wear and tear or is getting on in age, Sherriff Goslin Roofing are the roofing contractors that can take care of you. Sherriff Goslin Roofing has multiple locations all throughout Michigan, Ohio, and Indiana, meaning any homeowner in a wide range of areas can learn more about what it takes to get their roof back to pristine conditions.
The first steps toward a new roof
When a homeowner is debating whether they need a new roof, the first vital steps come with an inspection and estimate. Professional contractors can be entrusted to find any problem areas with a roof and let the homeowner know what needs to be done to ensure their roof stays secure. With Sherriff Goslin Roofing, you can get these services, all from roofing contractors with decades of experience in the roofing business. Whether a roof repair or roof replacement is needed, our team will make sure you know exactly what is going on with your roof to make the most informed decision on how to proceed.
Trusted roof estimates provided
For more than 100 years, Sherriff Goslin Roofing has provided premium roofing services to homes across the Midwest. With such a long history of commitment to quality customer roofing experiences, you know that when you pick Sherriff Goslin Roofing for your roof estimates, you are choosing a company you can count on. When roofing troubles become a concern for you, contact us and we will make sure that you and your home are taken care of.
Providing homeowners with the best roofing services available, Sherriff Goslin Roofing is your dependable source of a roof estimate when you need it. Request a free roof estimate by filling out the form we provide, and our team will get back to you soon to schedule with you and get your home taken care of.