Latest News About Residential and Commercial Roofing from Sherriff Goslin Roofing
Choose your view:
The 5 Consequences of Roof Damage
Posted: in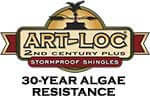 When it comes to home maintenance, few tasks are more important than keeping your roof in good repair. As a vital part of your home's structure, your roof is relied on to provide shelter and protect you and your family from the elements. As everyone in the midwest knows, the weather conditions in this part of the world can be rather unpredictable, and storm damage can often be a problem.
To take care of your roof, you need a trusted roofing expert on hand and ready to help. This is where Sherriff Goslin can help. With over 100 years of experience in the roofing industry, they are the trusted experts for all your roofing repair and replacement needs. We've compiled a list of five consequences that come along with roof damage you should be prepared for. Let's take a look.
Higher Energy Bills
Have you noticed your energy bills increasing? Is it harder to keep your home at a constant, comfortable temperature? The reason your bills are higher could be because your HVAC is working harder to cool and warm the air. This can be caused from gaps in your roofing system caused by missing or broken shingles.
To avoid unnecessary spending on high energy bills, it is crucial to call in the experts and repair the damaged areas of your roof quickly.
Water Damage Caused by Leaks
Leaks in your roof may start as a minor problem but can escalate into a major issue if ignored. When water can penetrate your roof, it causes severe damage, such as rotten rafters. Over time, this can impact the integrity of the roof structure and lead to leaks within the home, increasing your chances of mold and fungal growth. In addition, your roof insulation will become wet and unable to perform its vital function—thus increasing your energy bills as stated above.
Structural Damage
Storms often cause structural damage to roofs and when this occurs, it is a roofing emergency. If your roof has sustained damage, it is crucial to schedule an inspection immediately to assess the damage. As an integral part of your home's structure, roof damage can mean damage to your entire home and should never be ignored.
Mold Formation
If you have a leaking roof you may notice mold forming in your home. The mold can form in your roof space and then on your internal ceilings and walls as water enters, penetrating your home. Mold not only looks bad, the CDC states it can be a problem that impacts your family's health. Finding the cause of leaks in your roof and getting them repaired quickly is essential to avoid mold-causing problems.
Electrical Damage
A leaking roof can also present a serious electrical issue that must be dealt with quickly. When water can enter your home through your roof, it can drip down your walls into power outlets and even into your electrical panel, which is a serious health and safety issue.
Being alert to the signs of damage to your roof and calling in the experts to get them repaired fast is vital to protect your family and home.
Protect Your Roof with Sherriff Goslin
Taking care of your roof doesn't have to be complicated. At Sherriff Goslin, we take the utmost care of all your roofing needs. With over 100 years of experience and 19 locations to choose from, we're the Midwest's leading commercial, architectural, and residential roofing company. Keep your roof intact and protected from unforeseen elements by hiring Sherriff Goslin. Find your local Sherriff Goslin Roofing branch here and request a quote today!