Latest News About Residential and Commercial Roofing from Sherriff Goslin Roofing
Choose your view:
The Advantages of Art-Loc Shingles
Posted: in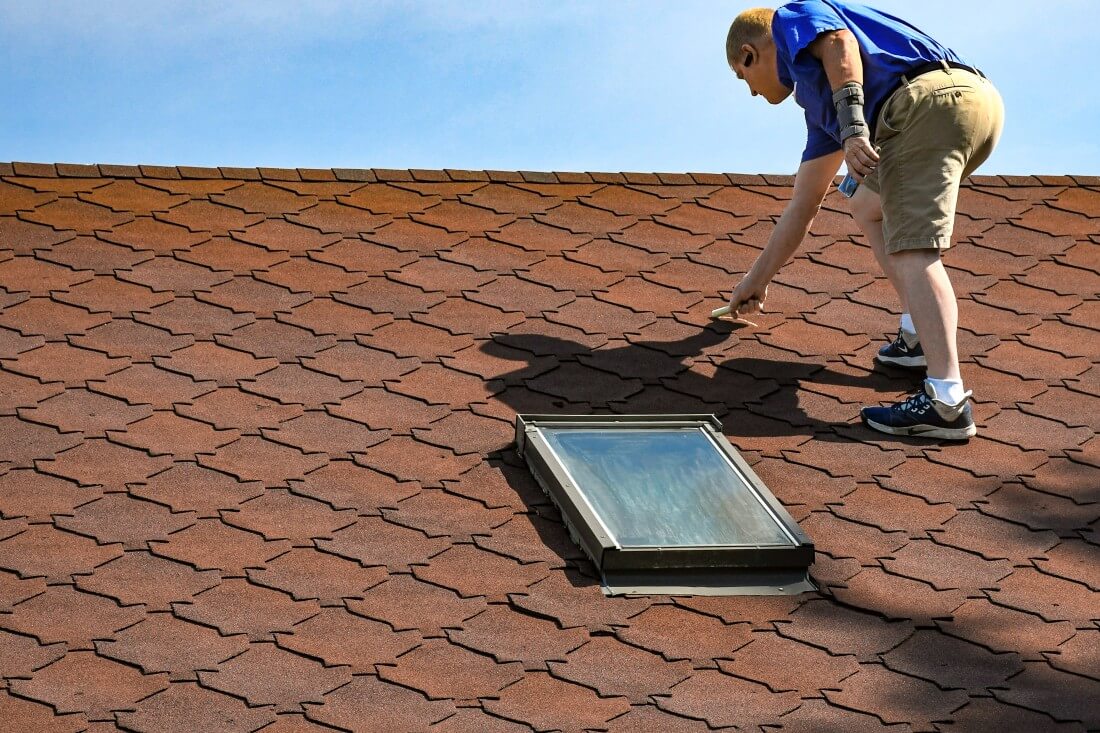 Replacing roof damage can be a daunting task, but a necessary one—when the winters are windy, snowy, and freezing. Fortunately, if you are looking for the ideal shingle solution, look no further than Art-Loc.
Our patented interlocking shingle design makes them ideal for re-roof applications, so you can save time and money by installing them directly over your existing roof. Plus, our shingles feature Scotchgard Protector to help them resist the black streaks on shingles caused by algae, keeping your roof looking cleaner for longer. Keep reading to find out all about Art-Loc Shingles and the specific advantages they offer.
What are Art-Loc Shingles?
Art lock shingles are diamond-shaped roofing shingles that are designed to fit together and interlock, making them much hardier and weather resistant than the typical roof shingle. They also look amazing and come in a range of colors from crystal gray to hunter green and can be easily matched into an attractive property design.
The Advantages of Art-Loc Shingles
Art-Loc Shingles offer a range of advantages over traditional shingles, all of which are discussed in detail, below.
Art-Loc Shingles are Beautiful and Practical
The first major advantage of Art-Loc Shingles is that they use a gorgeous interlocking diamond design that is available in a wide range of colors. This design not only looks great but means each shingle can easily be locked into place, sealing them and your roof from the harsh elements of winter, and making them ideal for just about every roofing application there is.
Art-Loc Shingles are Water Resistant
Art-Loc Shingles are made with a special type of material known as SBS (styrene-butadiene-styrene). This makes them far more flexible and elastic than traditional shingles, which means they are much more water resistant, protecting your roof, and your home from rain and storms.
Art-Loc Shingles are Class 4 Certificated
Art lock shingles are also designed to resist impact and the buffeting of a storm, so you can be safe in the knowledge that your roof will be secure no matter how extreme the winter weather gets.
Indeed, they are so resilient that they have a Class 4 Certification which is the highest impact rating available for any type of shingle. Art-Loc Shingles also have a limited warranty of up to 110mph winds. This means you can trust your roof to last a long time, be resilient to impact and wind and rain, as well as continue to look great.
Art-Loc Shingles Resist Algae
If you have ever glanced up at your roof, Sherriff Goslin Roofing branch, contact us today.nly to be disappointed with the sight of nasty black streaks caused by algae, then Art-Loc Shingles are a game changer. This is because they contain the highly effective Scotchgard™ Protector which makes them far more resistant to streaks than their more-traditional counterparts. What that means if you won't have to deal with ugly black streaks on your roof, or clean them, even in the face of the Intense Detroit weather. We are so confident that algae won't be a problem for those using Art-Loc Shingles that we offer a massive 30-year warranty for this system.
Art-Loc Shingles are Fire Resistant
As well as all the advantages above, homeowners will be pleased to discover that Art-Loc Shingles are also Class A Fire Resistant. What this means is they have passed stringent tests including flame spread, intermittent flame, and burning brand, which ensures they are the safest choice for your home.
Trust in Sherriff Goslin for Your Roofing Needs
If you're looking to save both time and money, look no further than Art-Loc shingles from Sherriff Goslin. Our experienced and educated staff will answer any questions you may have regarding this innovative design and install it quickly and efficiently. To schedule a consultation or find your local Sherriff Goslin Roofing branch, contact us today.