Latest News About Residential and Commercial Roofing from Sherriff Goslin Roofing
Choose your view:
What Ice Dams Tell You about What is Going on Underneath Your Roof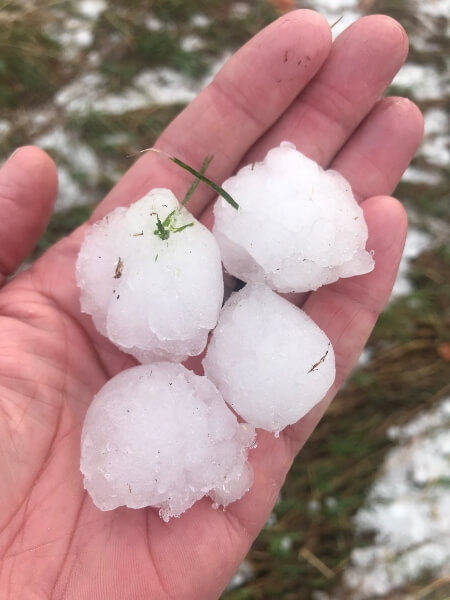 Ice dams are deceivingly beautiful. The icicles that hang from your gutters in winter and make the morning after a snowfall all the more magical are actually extremely dangerous - for your roof and your entire home structure! But what are ice dams?
Ice dams are ice formations that appear due to a simple chemical reaction. After a heavy snowfall, snow will settle on your roof. The heat loss from your house's top rooms - including bedroom, attic, and soffit - will melt the snow that has set on the other side of the roof. However, the low external temperatures will freeze the newly melted snow once the snow has melted before the water can drain off the roof.
There is no time to lose if you have started to notice a few ice dams. Learn about the damage that ice dams inflict on your roof in this guide by the Sherriff Goslin Roofing - and learn how to protect your home from ice dams here.
Ice Dams Could Be Tearing the Gutters and Fascia
Winter-proofing your roof is crucial to keeping your entire property's structure safe and sound throughout the winter months. When preparing for winter, make sure to invest in professional roof inspections and gutters cleaning services.
Indeed, while gutters are not directly responsible for ice dam formations, they can cause water to sit stagnant, enlarging existing dams. What's more is that, as ice dams continue to grow, they can start tearing the gutters and fascia away from the room's structure.
Icicles Can Lead to Interior Water Damage
Interior water damage is among the most severe risks homeowners run when leaving ice dams unaddressed. It is important to understand that, when ice dams form, the chemical reaction by which snow melts and freezes continues to happen. In turn, the always larger icicles will prevent melted snow from draining off the roof, thus causing it to sit behind the dam and start seeping through the surfaces underneath.
Over time, water, moisture, and humidity can infiltrate through the house, causing severe water damage to your walls, attic, and flooring. Repairing water damage can cost homeowners between $1,213 and $5,164 - no wonder that it is considered one of the most expensive home restoration projects!
Stagnant Water Can Lead to Mold Issues, Loose Shingles, and Peeling Paint
Ice dams should be addressed and removed as soon as they start to appear - and, this is if you have not invested in a preventive measure yet! Indeed, when left unaddressed, ice dams will continue to collect just melted snow - and it is only a matter of time before this water will start seeping through seals, shingles, and paint.
In turn, moisture can lead to a range of issues, including peeling paint, mold growth, mildew formation, and torn shingles. While these might only seem aesthetic issues at first, water and moisture damage can end up compromising your home's structure and lead to costly repairs.
Inspect and Repair Your Roof with the Roofing Experts
Ice dams can cause severe damage to your roof and cause you to deal with costly consequences. At Sherriff Goslin Roofing, we can help you protect your home and roof by scheduling preventive roof inspections and providing premium roof repair services. Permanent solutions such as better insulation and ventilation can help you keep your home safe for winters to come. Give our team a call today to protect your home for years to come.