Latest News About Residential and Commercial Roofing from Sherriff Goslin Roofing
Choose your view:
How Long Are Roofs Supposed to Last?
Posted: in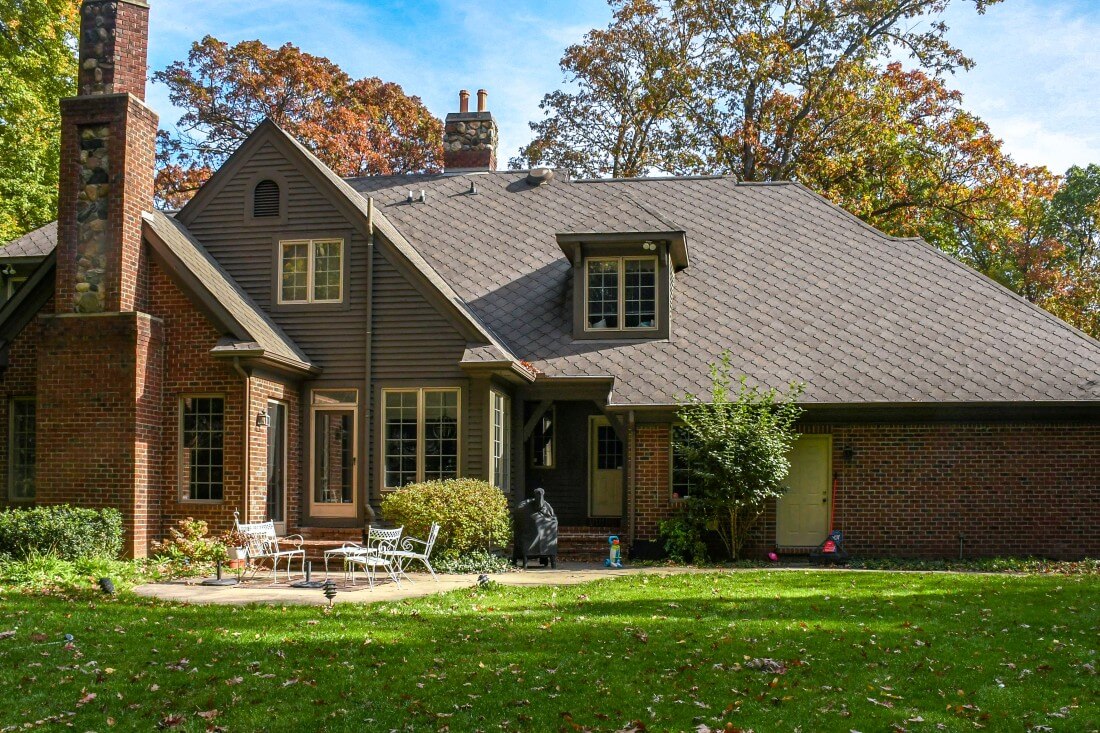 Fall in the Midwest brings so much joy, from festivals to family gatherings. Of course, it also brings lots of leaves, which means clearing off the gutters and roof. While you're up there reflecting on the passing of another year, you may just start wondering about the age of those shingles. We all know that roof replacements can be costly—so you want to ensure that you always know the condition of your roof where you live or where you're considering moving to.
Here you can get an answer to the question of how long roofs are supposed to last and the advantages of repairing your roof to extend its longevity.
Advantages of Repairing & Replacing Your Roof
There are many good reasons to get your roof repaired or replaced altogether. For starters, the project offers a high return on investment and will be worth the money. You'll gain greater energy efficiency and a healthier home overall as well. You'll not only benefit from safety and peace of mind but also improve curb appeal with new roof shingles. If you're looking to sell, a new roof is a major advantage that buyers will be looking for.
If you're not planning on moving anytime soon, keep an eye out for damaged or discolored shingles, as well as leaks, exterior paint problems, or visual roof sagging. These are all signs that your roof needs repair, and the longer you wait, the more costly the repairs will be.
How Long are Roofs Supposed to Last?
Many different factors impact how long your roof lasts, including the quality of the installation and workmanship as well as environmental conditions. Here in the Midwest, we deal with a lot of wind and hail, which can take its toll on residential roofing. In fact, about 372,000 properties were affected by hail in Indiana alone in 2020, the third highest in the country. Generally speaking, however, the average lifespan of a roof is anywhere between 25 to 50 years.
Another important aspect that can affect how long a roof lasts is the quality and type of roofing materials that are used. Let's take a closer look.
Roofing Materials & Options
One of the most common roofing materials used in the US is asphalt shingles. This type of shingle is not only durable but affordable and often has warranties of up to 25 years. While there are some factors to consider like where you live, they can usually last between 15 and 30 years.
Metal roofing is fast becoming one of the most popular choices for roofing since it can last anywhere from 40 to 70 years. Many different metals are available, including stainless steel (most common), aluminum, zinc, and copper. All of these popular metal roofing materials are extremely durable, meaning that while they may have a higher upfront cost, they can save homeowners a great deal in the long run.
Taking into Account Weather Conditions
You also need to take into account weather conditions and where you live when choosing a roofing material. For instance, in a location like Michigan, asphalt is a popular choice because it's great for protecting against wind, rain, and snow. Slate roofing is also one of the most advantageous materials for cold climates because it can withstand extreme temperatures, wild weather, and even fire.
How We Can Help with Your Roofing Needs
Regular maintenance provides you the opportunity to increase your roof's lifespan. On the other hand, if you notice cracks, discoloration, or mold then it may be time to replace your roof and find professional roofing installation services. Here at Sherriff Goslin, we offer residential and commercial roofing services that can help.
Get in touch today to learn more about our roofing services and to get the conversation started about repairing or replacing your roof. You can say goodbye to a stained and damaged roof when you choose to use our quality and affordable roof replacement services.
Professional Roof Repair and Installation in Michigan, Indiana, and Ohio
Since 1906, Sherriff Goslin Roofing has been the most recommended roofing company in the tri-state area. We take pride in the respect and trust we've gained in over a century of service to our customers. To request a free roof inspection or request a quote for your next roof repair or replacement, find your nearest location or call us at (269) 962-4036.