Latest News About Residential and Commercial Roofing from Sherriff Goslin Roofing
Choose your view:
How Strong Roofs Create Equity When Selling Your Home
Posted: in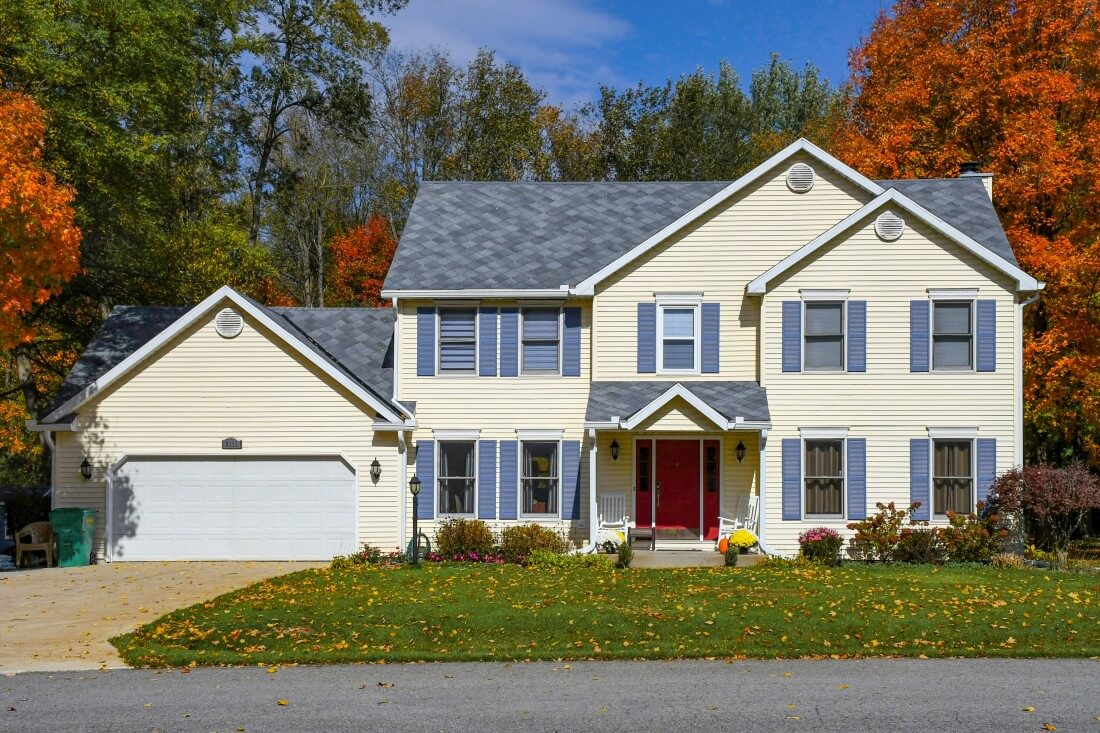 Putting your house on the market to sell is a big decision. You want everything to go smoothly from start to finish and to move the process along quickly. And of course, you want to get the most value you can from the sale! One aspect you can't afford to ignore when selling your home is your roof—a high-quality roof is one of the major ways you can build equity in your home.
Before you take action and invest in a new roof or roof repair, however, you'll naturally want to understand the benefits. Here you can learn why strong roofs make for stronger offers when selling your home.
Importance of a Strong Roof
A roof's importance is about more than protecting your home from the elements. Of course, a strong roof can stand up against the worst wind, snow, hail, rain, and ice the Midwest can throw at it. But the quality of your roof also has implications for the home's foundation, structural integrity, and utility costs. After all, the better and newer the roof, the greater the home's energy efficiency.
Most importantly for those on the housing market, however, a sturdy and strong roof can help you sell your home faster.
Inspecting Your Roof Before Selling
It's in your best interest to take the time to inspect your roof before selling your home. The buyers are likely to order a home inspection—if you can get ahead of this inspection, you'll be in an advantageous position. Before a buyer's home inspection reveals a deal-breaking problem, you can have it fixed, which could put you in a better negotiating position.
A professional roof inspector will be on the lookout for signs of damage that need to be repaired, such as clogged gutters, loose seams, rust, and compromised flashing. They will also help you identify any leaks, interior mildew, or mold and ensure proper ventilation and insulation are in place.
Benefits of A Sturdy & Reliable Roof When Selling
There are a few benefits of having a sturdy and reliable roof when you want to sell your home. After the inspection, you may decide there's enough damage that it makes sense to replace your roof before selling it, which will increase the resale value of your home. You'll not only net a higher selling price but can protect yourself from a buyer who tries to lowball you.
Plus, you'll be boosting the curb appeal at the same time—attracting more potential buyers and increasing your options. Real estate agents encourage their buyers to learn everything they can about a roof's age and condition. Buyers are likely to walk away if the roof has damage or is nearing its 15-20 year lifespan.
Roof Repair Work Worth Considering Before Selling
Depending on the inspection and your findings, there may be some roof repair work that needs to be done. What you need to determine is what roof repair work will be worth doing before you sell. As you can probably assume, buyers will likely offer less for your home if you don't fix your roof. Some roof repairs that are definitely worth addressing are:
Cracked or missing roof shingles

Visible damage

Moss or algae growth

Discoloration and damage around vents
How We Can Help
To get the most out of your investment and your equity, it's important not to cut corners with a roofing project. Contact Sherriff Goslin for professional roofing installation services to get the highest quality roofing work in Michigan, Ohio, and Indiana. We can help you with roof repair or replacing your roof altogether before you put your home on the market. It's a decision you won't regret!
Get Your Free Roof Inspection with a Quote from Sherriff Goslin
We recommend that all homeowners hire a professional roofing contractor to perform a roof inspection annually. Whether you're about to put your house up for sale or are simply interested in ways to build equity for a future move, you can trust the professional team at Sherriff Goslin to get the job done, ensuring your home is safe and secure for years to come. Call (269) 962-4036 or request a quote online to schedule your FREE roof inspection!