Latest News About Residential and Commercial Roofing from Sherriff Goslin Roofing
Choose your view:
Roof Replacements 101: Knowing When Your Roof Was Replaced
Posted: in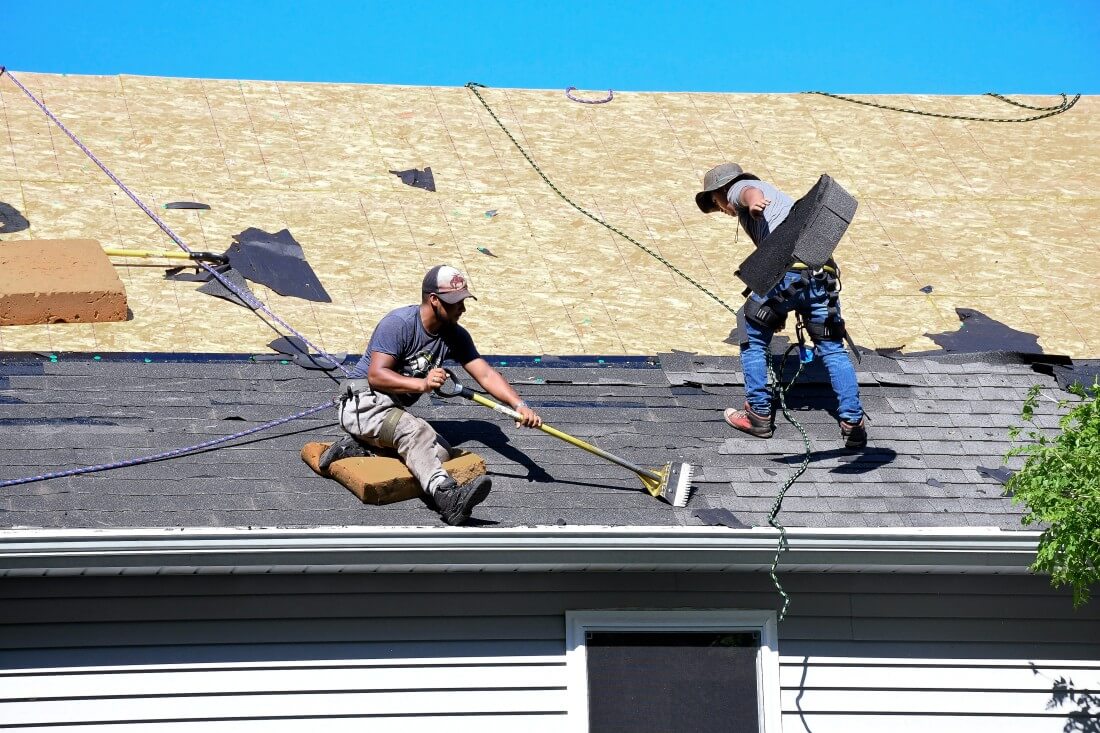 There are many aspects of home maintenance that simply should not be ignored, and your roof is one of them. As your roof ages, the wear and tear it has experienced can take a toll. From unprecedented weather conditions to water damage and pest infestations, your roof can only take so much before it starts to call it quits. For this reason, it's important to understand how old your roof is in order to gauge what work may need to be done in the future.
Roofs tend to have a lifespan of at least 25-30 years, after which they become more susceptible to damage. This could put your property at risk and your health and safety. However, many homeowners are only aware of how old their roof is if they built the property themselves or previously installed a roof. Thankfully, there are a few different ways to determine the age of your roof, and the professionals at Sherriff Goslin are here to tell you about them.
Check Your Property Documents.
Remember that filing cabinet, desk drawer, or office shelf that houses all the important family documents? Well, you're going to need to find those once again because within those folders is the information you need to understand your roof.
It's important to note that the information in these documents refers to when the work was permitted, not carried out—but it should indicate your roof's age (give or take a couple of months).
Ask Previous Owners
Reaching out to the previous owners of your property could quickly provide you with the answers you are looking for. Depending on how well they kept track of home improvements, they may even have receipts from roof repairs and replacements. Additionally, the previous owners may be able to tell you the company they worked with, which can help you gain further insight to your roofing details.
Contact the Roofing Company
If you know the roofing company's name that carried out work on your property, you could contact them directly to ask when the work was completed. Companies often keep precise records of their work for legal reasons and may still have the information on hand, depending on how many years the records go back. If you don't find a roofing company name included in any documents, check to see if any branding, such as a logo, is featured anywhere on other papers.
Ask an Expert for Advice
Hiring an expert to inspect your roof can also provide insight into your roof's age. A roofing professional, such as those at Sherriff Goslin, can point out various signs of aging more accurately than the average homeowner. As a result, they'll be able to offer a rough estimate of the age of your roof and let you know if a replacement or repair is necessary.
When in Doubt, Call Sherriff Goslin
Understanding your roof and its age could save you endless headaches, time, and money. More importantly, if you're able to tell a roofing contractor how old your roof is, they'll have a better understanding of what they're looking for during an inspection and how to fix it. At Sherriff Goslin, we perform a thorough roof inspection every single time—regardless of if you know your roof's age. Don't wait until the last minute to keep a well-functioning roof over you and your family's heads. Call us to schedule a FREE roof inspection today.
Contact Sherriff Goslin for All Your Roofing Needs.
If you want to learn more about roofing replacements, repairs, or smaller tasks such as shingle replacement, please do not hesitate to get in touch today. With decades of experience, we're here to help you with all roofing tasks, no matter how big or small.
Find a local Sherriff Goslin branch near you.