Latest News About Residential and Commercial Roofing from Sherriff Goslin Roofing
Choose your view:
Set a Budget for Quality Church Roofing Services in the New Year
Posted: in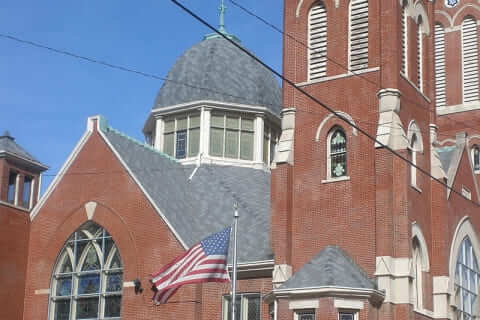 As a New Year progresses along and annual budgets are set by churches, make it a plan for yours to get the quality church roofing services that it needs with Sherriff Goslin Roofing. Each year that passes, our roofs take inevitable wear and tear from the elements, but you can be reassured knowing that Sherriff Goslin Roofing has roofing contractors with years of experience to help you assess where your roof stands in terms of its condition and what actions can be taken to improve it.
Preserve the structure where you can
We know that our church customers love the buildings that they worship and work out of, and, with the church roofing services from Sherriff Goslin Roofing, you can preserve the building for longer by ensuring that its roof is functioning as well as possible. Because a damaged roof can often mean a leaky roof, our contractors can assess any areas of concern to either fix problems before they lead to greater damage to the building or, at the very least, minimize the damage to make future repairs within the building easier to manage and stop them from progressing.
Replacement church roofing services
If damage done by the elements has caused a church roof to get beyond repair, or it has simply lived its lifespan for your structure, Sherriff Goslin Roofing can also provide full roof replacement for you in the New Year. Our team provides quality, safe roof repair that can be fit into your schedule to ensure that your worshipers get a new roof over their head without interrupting service. We care about our customers, and our team will provide you with the best roofing available fit exactly to your needs.
When you plan out your annual budget for your church in the New Year, consider the church roofing services offered by Sherriff Goslin Roofing. Give us a call, and we will work with you to figure out what your roof needs to work best for you.