Sherriff Goslin Roofing Ann Arbor: Providing the Best Roofing Experiences Since 1930
When it comes to protecting your investment, choosing a local roofing company that has stood the test of time should be your number one criteria. The Sherriff Goslin Roofing Ann Arbor team focuses on delivering high-quality roofing services with your complete satisfaction.
Meet Our Core Team Members: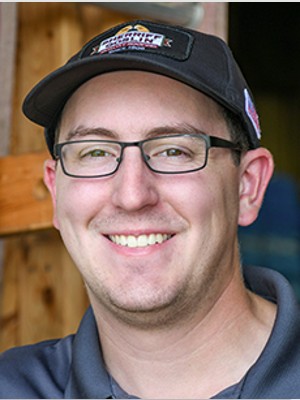 Jakob Smith, Manager
(734) 480-0080
As the Branch Manager of Sherriff Goslin Roofing Ann Arbor, Jakob looks forward to serving new and existing customers in the Washtenaw County, Ypsilanti, Saline, and Ann Arbor area.
Jakob Smith is the Branch Manager of the Sherriff Goslin Roofing – Ann Arbor office. Jakob began his career at Sherriff Goslin by servicing our customers at the corporate office in Battle Creek. His enthusiasm and prior construction experience made him a perfect candidate for the manager position in the Ann Arbor office. Jakob is committed to providing you with a high-quality roof and exceptional customer service.