Latest News About Residential and Commercial Roofing from Sherriff Goslin Roofing
Choose your view:
Reasons Not to Put off Your Roof Inspection Until Winter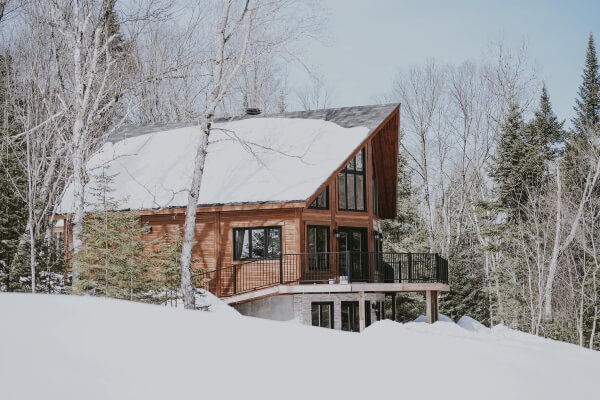 Inspections are extremely important for maintaining the overall condition of your roof. However, you need to make sure that you inspect and maintain your roof at the right time of the year. In particular, you should try to avoid waiting until winter to inspect it. There are a couple of reasons for this, and we'll be explaining them in detail in this post.
Rain from Summer and Spring Can Cause Moisture Damage
Your roof is constantly attacked by moisture throughout the spring and summer due to rain. This can get even worse during some autumn seasons. This moisture can potentially crack tiles, cause leakages, and even create breeding grounds for pests.
To avoid this, we highly recommend getting your roof inspected after a season of heavy rainfall. This will ensure that your roof is in good condition and will help identify issues as early as possible.
Keep Your Home Warm Throughout the Winter
If you detect a draft or leak in your roof, it's vital to get it fixed before the chilly winter starts. Fixing these issues as early as possible means that you'll have a comfortable and warm home to overcome the low temperatures that we experience during winter. If you leave these issues for too long, then getting them fixed in the winter can be both expensive and time-consuming.
If you want to stay warm in the winter, then it's a good idea to get your roof inspected before the cold settles in.
Fixing Things Now Can Ensure Your Roof is Sturdy for the Future
Small fixes such as replacing roof shingles can help prevent catastrophic damage in the future. Even a single missing roof tile can lead to leakages if you're not careful. Make sure you perform a roof inspection or contact a specialist to help you identify small problems that can become larger issues in the future if you're not careful.
The longer you wait, the worse the problem is going to become. Not only can this lead to more damage to your roof, but it also means more expensive repairs which could have easily been avoided.
Roof Inspection During Winter is Difficult
Depending on where you live, roof inspections during the winter season can be particularly difficult. Rain can quickly freeze and turn into ice, making your roof slippery, and snowfall can make it hard to see what you're doing when inspecting the roof. While it's easy for specialists to do this, they may charge a little extra for additional services or refuse to work on a roof that is considered a hazard.
Since getting a roof inspection during the winter is difficult, it's best to do it earlier in the year such as in summer or autumn.
Put Your Mind at Ease with a Professional Roof Inspection
These are just a few of the reasons to get your roof inspected before the winter cold begins. Put your mind at ease by having a trustworthy roofing company, like Sherriff Goslin Roofing, take care of your home. Our community-based roofing teams have the combined expertise of a company that has been in business for more than 100 years. Give our team a call today to set up your roof inspection.