Add Value and Years of Maintenance-Free Beauty to Your Home with Vinyl Siding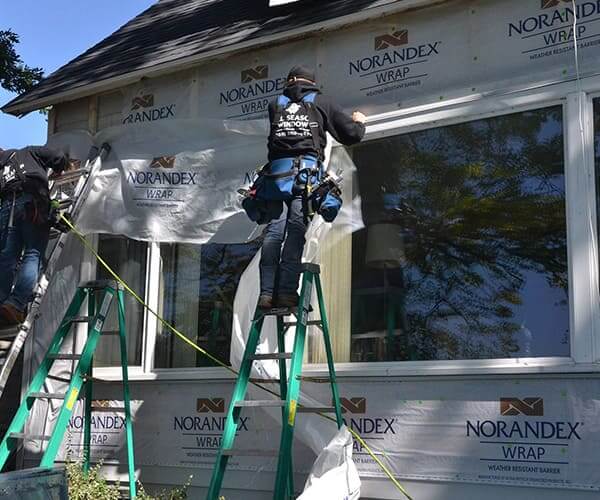 Quality Vinyl Siding with Affordable Installation
Vinyl siding is the number one choice for home siding and siding replacement in the Midwest and with good reason. Vinyl siding is available in a wide variety of colors, is durable and weather-resistant, and is very easy to maintain. Simply power wash or hose of vinyl siding and enjoy a beautiful, new-looking home year-after-year. Choosing the right siding for your home not only boosts its appearance, but proper siding installation provides your home protection from the elements and can help reduce your energy bills. Let the siding experts at Sherriff Goslin Roofing help you choose and install the best siding for your home.
Why choose vinyl siding?
Large variety of long-lasting colors and textures
Durable and weather-resistant
Easy care
Fast, affordable installations
Contact Sherriff Goslin Roofing for residential siding replacement:
Request Your FREE Siding Quote
Update Your Home with Affordable Siding Replacement and Residing Services
Stained, mildew streaked, and worn out siding not only looks bad, but it can also cost you money in energy expenses and expose your home to water damage. Do yourself a favor and call the siding pros at Sherriff Goslin Roofing. We guarantee homeowners in the Midwest high-quality, affordable vinyl siding replacements and residing services from experienced and local siding contractors.
Signs your siding may need replacement:
Your siding is damaged or faded
Your siding had begun to warp or rot
Your siding has mold or mildew
Your siding requires more frequent painting
Energy bills have a substantial increase
Your home feels more humid
Be Proud of Your Home Again!
Request Your FREE Siding Quote