Latest News About Residential and Commercial Roofing from Sherriff Goslin Roofing
Choose your view:
Springing into Action: 9 Benefits of Home Roof Installation in Spring
Posted: in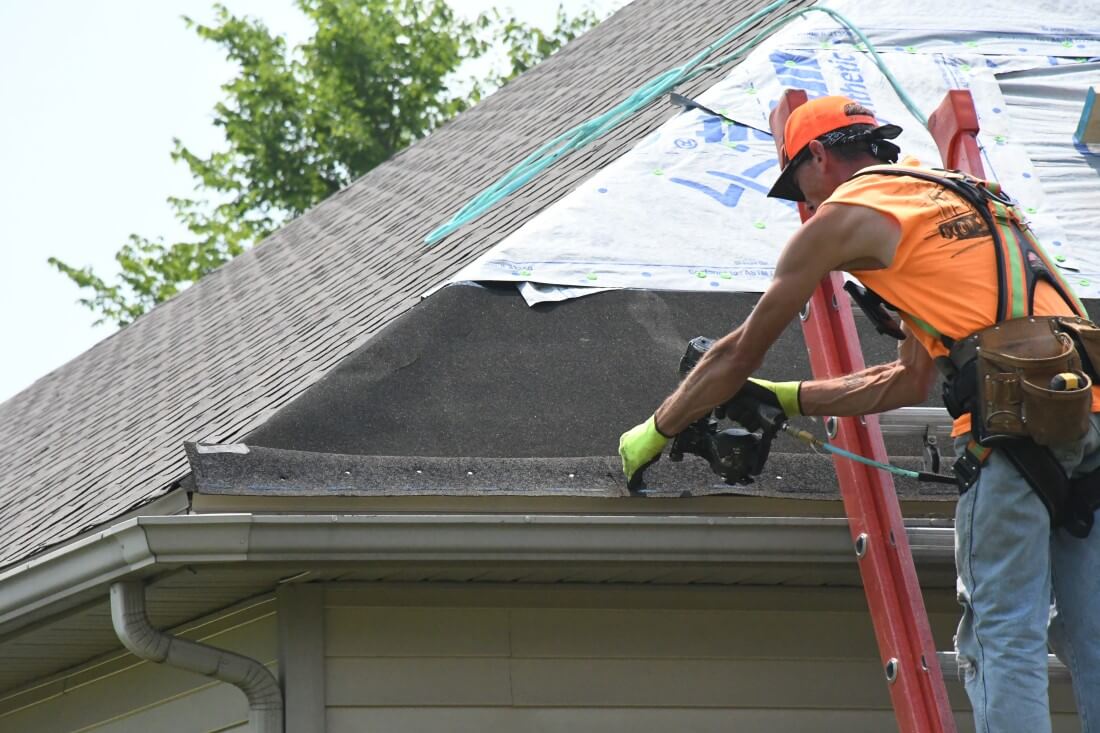 Undoubtedly, your roof is an important part of your home, as it serves as your and your family's protection from the changing seasons and your home's crowning glory. Having a well-kept roof increases your curb appeal and ensures that the rest of your home maintains stability and integrity. If you are thinking about having your roof replaced, you may want to consider a season that is not only convenient but also beneficial for the roofing materials to be installed.
At Sherriff Goslin Quality Roofing, we know the best time to install a roof is in spring. Between May and March, the weather varies from moderately cold to slightly warm, especially as summer approaches, which we think is the most ideal climate for having your roof installed. Here are 9 benefits of having your roof installed this spring:
Better Installation
During the spring season, humidity and temperatures often combine to make the weather feel moderately cold in March, then a bit warmer come May when summer is just around the corner. The weather is usually mild, with little rain and moderate temperatures. This is the best time to perform a roof installation since cooler weather facilitates easy setup and allows the adhesive to set better when the summer heat rolls around. Moreover, spring offers the least chance for rain, snow, and extreme temperatures, which often make roof installation difficult and even dangerous.
Better Ventilation
During winter time, your home's attic may become damp and humid due to poor ventilation. This often causes mold growth and other related issues that can compromise the structural integrity of your roof. By having your roof replaced in spring, you can be sure that your attic has better ventilation, which protects your roof against issues that could impact its lifespan.
Early Start to the Roofing Season
Another perk to having a roof replacement in spring is that it gives you a head start among other homeowners who are looking to have their roof replaced during the peak roofing season, which usually begins in spring and ends in fall.
During springtime, roofing contractors such as Sherriff Goslin are not yet fully booked, and you can schedule your roof replacement at your convenience. Contractors become busier as the roofing season progresses, and you may have to wait longer to replace your roof. By scheduling your roof replacement in the spring, you can avoid the rush and get your roof replaced promptly.
Ample Time For Preparation
Arranging your roof replacement in the spring gives you more than enough time for preparation and planning before the actual replacement, allowing you more time to study and decide on the roofing materials that cater best to your needs. It also gives you more room to consult and discuss with roofing contractors such as Sherriff Goslin. This allows you to plan your budget and time accordingly.
Avoid Further Damage
If you delay replacing your roof, you risk further damage to your home. Old or damaged roofs can lead to leaks, which may seep into the walls and cause water damage to your ceilings and walls. Not only is this costly to repair, but it can result in severe structural damage to your home. Having your roof replaced in springtime ensures that you can prevent these issues and preserve your home's structural integrity.
Reduced Risk of Damage to Your Landscaping
During a roof replacement, roofing companies will need to access your roof and may need to use heavy equipment like cranes or dump trucks. While companies like Sherriff Goslin take the greatest care in carrying out our roof replacement services, the use of heavy machinery can still pose a risk to your landscaping, especially if you have delicate plants or flowers that could be damaged. When plants are in full bloom during springtime, they are likely to be less fragile, which reduces the risk of damage or destruction.
Improved Curb Appeal and Increase Your Home's Value
Arranging a roof replacement in the spring can improve your home's curb appeal. A new roof will give your home new life and a fresh, updated look that will improve your overall enjoyment of your home and boost the quality of your neighborhood's visual appeal.
If you're looking to sell your home, a roof replacement can also make a big difference when it comes to attracting potential buyers, as it provides some level of assurance that the home is safe and secure. By replacing your roof in the spring, you can be certain that your home looks its best in summer and fall when people are looking to buy.
Improve Energy Efficiency
Having a roof replacement is one practical way to make your home energy efficient. A roof that is past its lifespan often causes air leaks, forcing your heating and cooling systems to work harder to maintain your desired temperature and leading to higher energy bills. By arranging a roof installation in spring, roofing contractors like Sherriff Goslin can help you gauge early on in the year if your roof needs to be replaced, which will not only help you become energy efficient but will actually save you money in the long run.
There are a lot of good reasons to consider a roof replacement in springtime. From milder weather conditions and a wider range of options for roofing materials to making your home more energy efficient and increasing its value, there's no doubt that arranging a roof replacement in spring is the most sensible choice and the most convenient.
Schedule Your Roofing Replacement with Sherriff Goslin Quality Roofing
If you're looking to have your roof replaced, Sherriff Goslin is ready to cater to homes in Michigan, Indiana, and Ohio. With over a hundred years of experience in the industry, our team can give you the best advice on the condition of your roof. At Sheriff Goslin, we will go the extra mile to earn your trust and your business for life. To know more, get in touch with us today.