Sherriff Goslin Roofing Battle Creek: Providing the Best Roofing Experiences Since 1906
As the leading roofing contractor in Battle Creek, our goal is to provide the absolute highest quality gutter replacement, new window installation, home siding, roof inspections, roof repairs, and roof replacements to our customers. To accomplish this, we understand that we must employ the best, most experienced managers and employees in the business. Sherriff Goslin Roofing Battle Creek has focused on hiring knowledgeable, professional team members since its opening in 1906. Because of our team's level of experience, you can be confident that you're receiving the best roofing services in Battle Creek.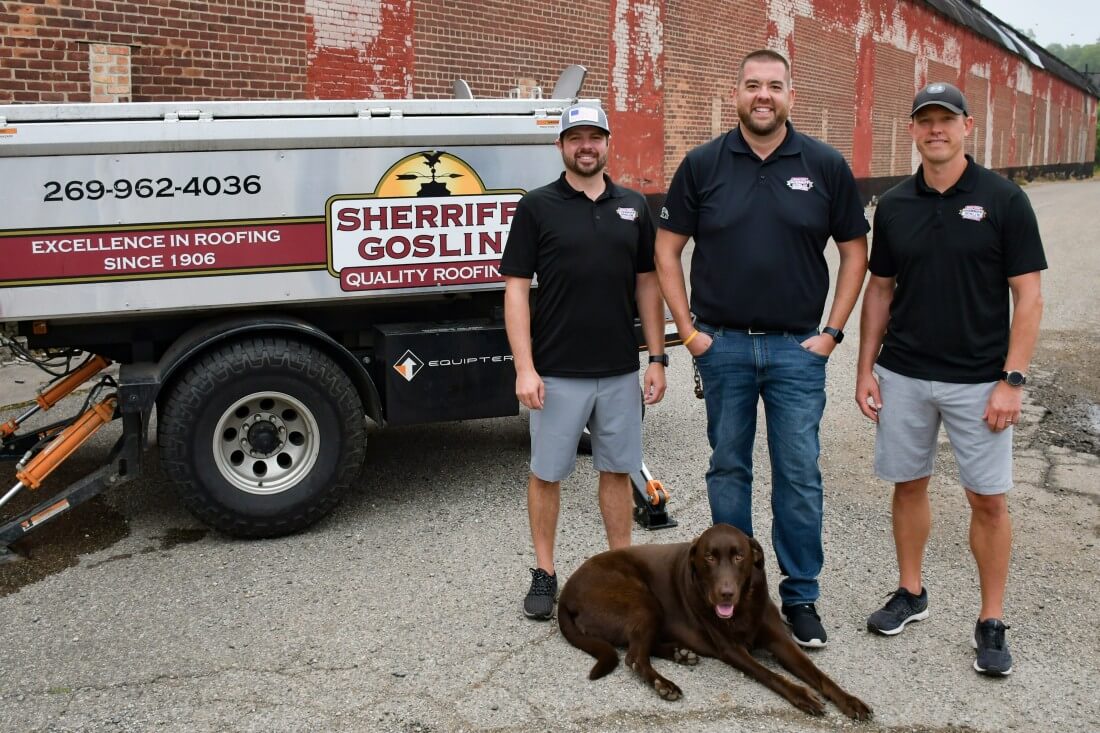 Meet Our Core Team Members: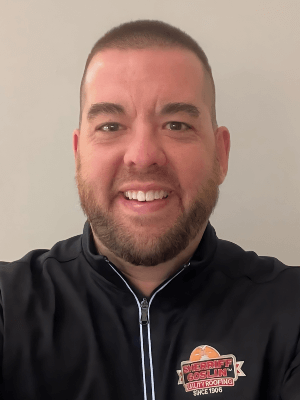 Mike Woodhouse, Branch Manager
Mike "Woody" Woodhouse is the Manager of Sherriff Goslin Roofing Battle Creek. Woody began his career at Sherriff Goslin as a trainee with Justin Reynold's and his crew in Kalamazoo. Woody became Assistant Manager in the Kalamazoo office before accepting the Branch Manager position in Battle Creek. If you are looking for an energetic, direct, and honest approach to roofing, you will find that in Woody. His philosophy is if you aren't 100% satisfied when your project is complete, then he hasn't done his job. He'll bend over backwards to make the (seemingly stressful) roofing process enjoyable from start to finish. Woody believes in his products and his people and is committed to serving all your roofing and exterior needs!
Marcus Rembowicz, Sales Representative
Mrembowicz@sherriffgoslin.com
(517) 490-9680
Marcus Rembowicz is the Assistant Manager of Sherriff Goslin Roofing Battle Creek. Marcus has been serving our customers with diligence and care for many years. You will find Marcus to be honest, trustworthy, and committed to our company's core values and will uphold the integrity we honor as part of the Sherriff Goslin team. Marcus treats every home as though it was his own and doesn't recommend anything he wouldn't do for his own family. You can count on Marcus to provide you with an easy roofing experience and exceptional customer service!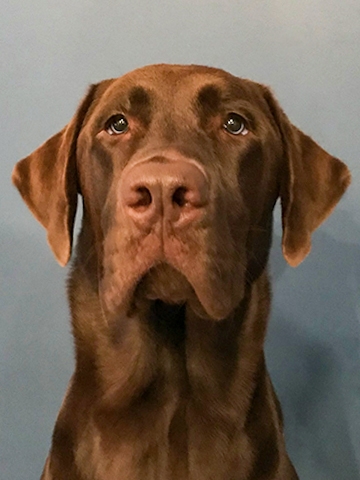 Brutus, Mascot and Head Cheerleader
Brutus is the mascot and head cheerleader for the Battle Creek team. He's low key, well-mannered, and great with humans and other dogs. Brutus loves to take naps in the sun and get belly rubs from customers. As the most visited and reviewed member of the Battle Creek team you can look forward to having Brutus as a critical part of your next project! "Roof!" - Brutus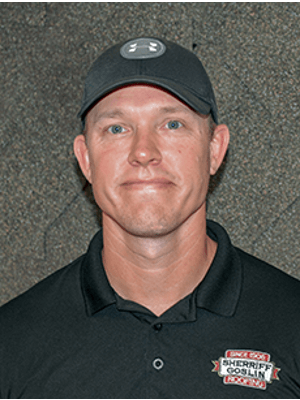 Matt Crowley
mcrowley@sherriffgoslin.com
(269) 720-2296
I'm excited to provide full circle service to all Sherriff Goslin customers and staff. I'm motivated to create positive relationships and memorable experiences throughout our service area. Philosophy: Consistency is key. Bring your best version of yourself each day.