The Best Roofing Systems for Farms, Barns, and Churches in Lakeshore, MI
What do farm roofs, barn roofs, and church roofs all have in common? They're all large, tall structures with varying slopes and pitches, making roof repairs and roof replacements a dangerous job for even the most experienced commercial roofing company.
Let Sherriff Goslin Roofing Lakeshore put your mind at ease. Our local roofing company is unmatched when it comes to safety, experience, and top-quality work. That's why Sherriff Goslin Roofing Lakeshore is the number one recommended commercial roofing company by farmers in rural agriculture regions.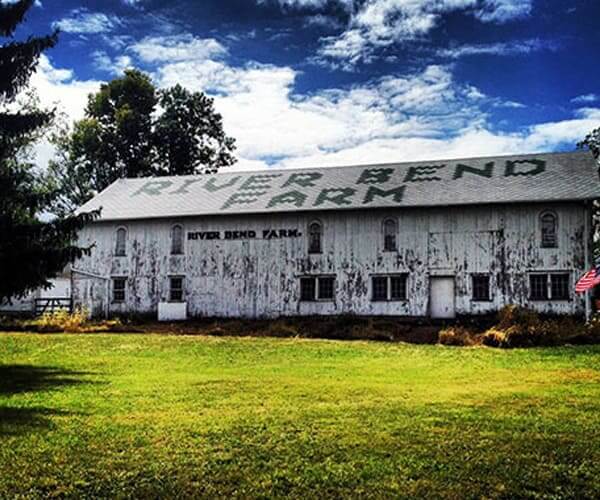 Custom, Branded Shingle Designs for Farm and Barn Roofs
It's well known that Sherriff Goslin Roofing Lakeshore is the Lakeshore area's roofer of choice when it comes to residential roofing projects – but were you aware that we're also farm and barn roofing experts? Sherriff Goslin Roofing Lakeshore has been repairing, replacing, designing and installing some of the most recognizable and memorable farm roofs and barn roofs in and around Lakeshore, MI.
Barns are difficult to tear off due to height of structure. The commercial roofing company you choose needs to have experience in livestock protection and management, needs to understand the issues and concerns caused by the building's and needs to know how to protect the interior content and inventory inside the barn. Sherriff Goslin Roofing Lakeshore has this experience. We provide exceptional roofing services at exceptional prices, and we do it safely – using the latest, most dependable, fall protection equipment.
Beautiful, Affordable Church Roof Replacement in Lakeshore, MI
At Sherriff Goslin Roofing Lakeshore, we do a lot of roofing projects for churches. Why is Sherriff Goslin Roofing Lakeshore the most recommended commercial roofing company for churches around Lakeshore, MI? We listen and we respond. Replacing your church roof is a big undertaking for most churches, involving fund raising and complete buy-in from the congregation.
That's why when you choose Sherriff Goslin Roofing Lakeshore for your church reroof, we start your church roof project with a free roof inspection followed by a very inclusive discussion to explain our findings and discuss shingle products and solutions. It includes an open discussion on shingle quality, methods of removing and disposing existing shingles, guarantees on workmanship, and shingle warranties. Not to mention confirmation of our safety and liability insurance. When it comes to your church reroof project, you can be confident Sherriff Goslin Roofing Lakeshore understands the needs of your congregation and will provide the expertise and high quality products to install a beautiful, durable church roof within the budget we agreed on.