Commercial Roofing Insulation Options
Buildings that incorporate insulation into their roof design consistently experience lower energy costs throughout the life of their commercial roofs. Because of this, the importance of including insulation in your commercial roofing system can't be understated. For a truly sustainable roof, Sherriff Goslin Roofing recommends a number of insulation options, detailed below.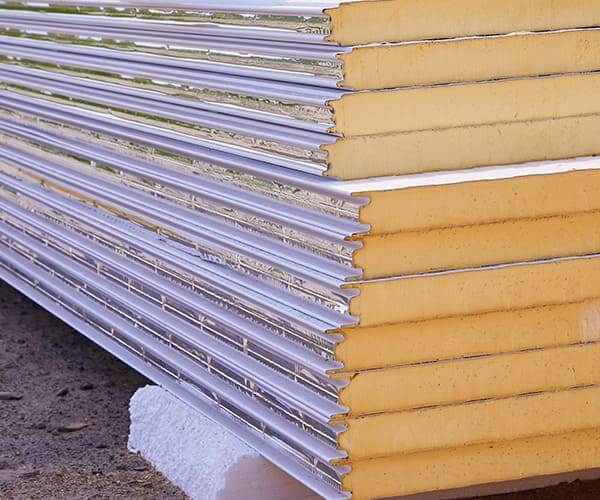 Polyisocyanurate (Polyiso) Roof Insulation
Because of its superior R-Value and energy-efficient properties, polyisocyanurate (polyiso) foam has become the industry's premier roofing insulation. It is an energy-efficient insulation designed to minimize a building's heating and cooling costs. Polyiso can be attached to appropriate decking materials with a variety of plates, fasteners, or adhesives and is compatible with most roof systems. Polyiso is often referred to as "green" polyiso and is considered the environmental choice, as its hydrocarbon-based blowing agent has zero ozone depletion potential and virtually no global warming potential.
Tapered Polyiso Roof Insulation
Tapered polyiso insulation offers the same benefits as standard or flat polyiso insulation, but its tapered profile allows us to achieve positive rooftop drainage in almost any roofing application. By directing water to drains and scuppers, tapered polyiso insulation reduces water infiltration and minimizes the negative effects of ponding water, ultimately lengthening the service life of a roof. Capable of accommodating any custom roof drainage need, tapered polyiso insulation is manufactured in a wide range of slopes and sizes.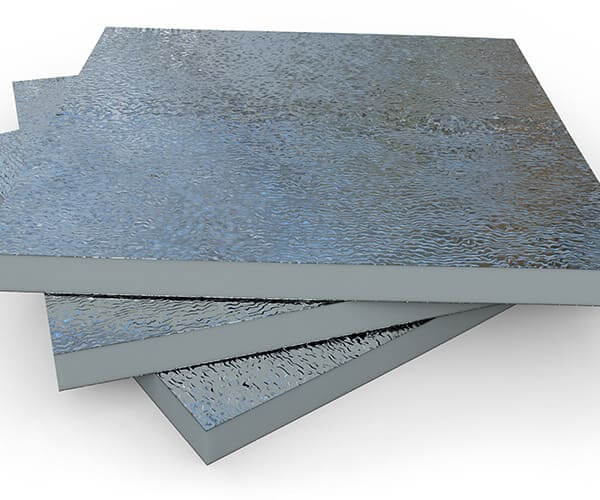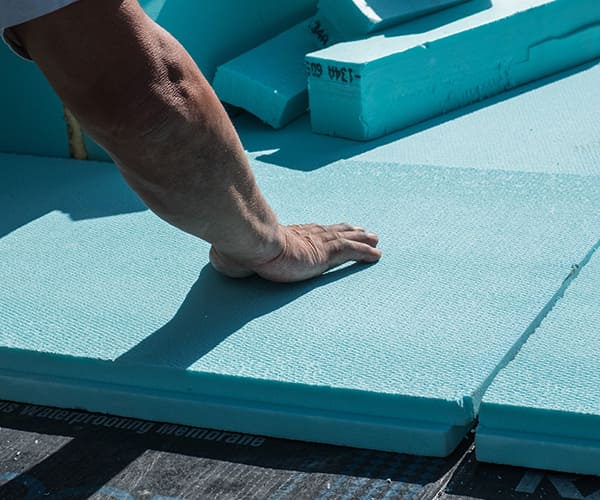 Expanded Polystyrene (EPS) Roof Insulation
Expanded polystyrene (EPS) is a high-performance insulation that provides excellent dimensional stability, compressive strength, and water resistance for most roofing applications. It is manufactured in both flat and tapered profiles. It can be used in the same way as tapered polyiso insulation to promote positive rooftop drainage, though its R-Values are generally not as impressive.