Why Sherriff Goslin Roofing Lansing is the Best Roofing Contractor to Fix Your Roof Leaks, Storm Damage, or Damaged Shingles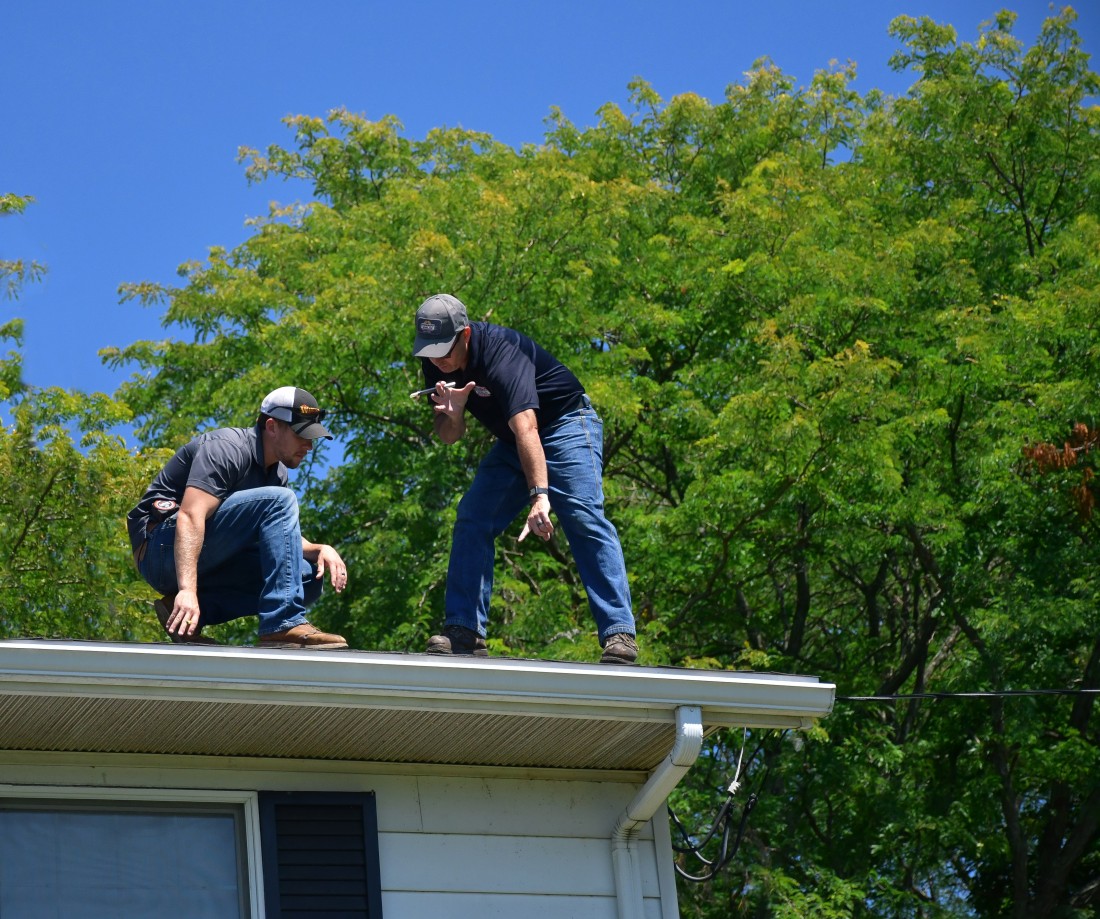 We Are Lansing's Roof Leak Detection and Roof Leak Repair Experts
Not all roof damage is easy to spot, like curled, torn, or missing shingles. Roof leaks are notorious for being elusive and hard to trace. That's why you need Sherriff Goslin Roofing Lansing. All of our guaranteed roof repairs start with a FREE ROOF INSPECTION, including water tracing and leak detection to find the source of your roof leak, assess the damage, and provide you with a written estimate for your roof leak repair. Call us at the first sign of a roof leak to protect your home and your wallet.
Top 5 signs your roof is leaking:
A water stain or wet spot on your ceiling
Drips or moisture on an interior wall
Moss or mold on an exterior wall
Water spots directly below your roofline
Missing shingles or roofing debris in your gutter
We fix roof leaks for good.
Request Your FREE ROOF INSPECTION Now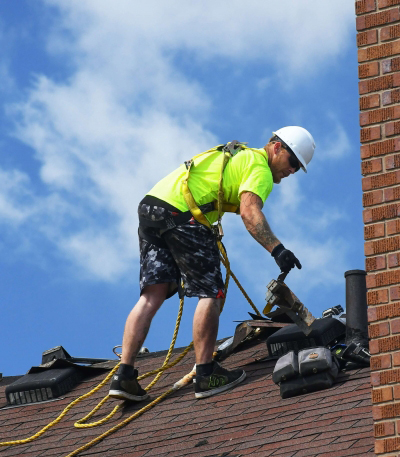 We Make Emergency Roof Repairs Our Priority
If there's one thing the Midwest is known for is its snow, ice, and sleet, not to mention seasonal high winds, hail, and heavy rain. Any of these conditions wreak havoc on roofs, especially older ones. If a recent storm has destroyed any part of your roof, exposing your home to the elements, you need your roof fixed now. And you need a trusted emergency roof repair company like Sherriff Goslin Roofing Lansing. We'll not only prioritize your roof repair; we can even assist with your insurance claim.
What's considered a real roofing emergency?
A tree branch or other object has blasted a hole in your roof
Part of your roof is showing signs of collapse
You have extensive water damage or ice on the interior wall or attic
Get your roof repaired now.
Call (800) 955-1906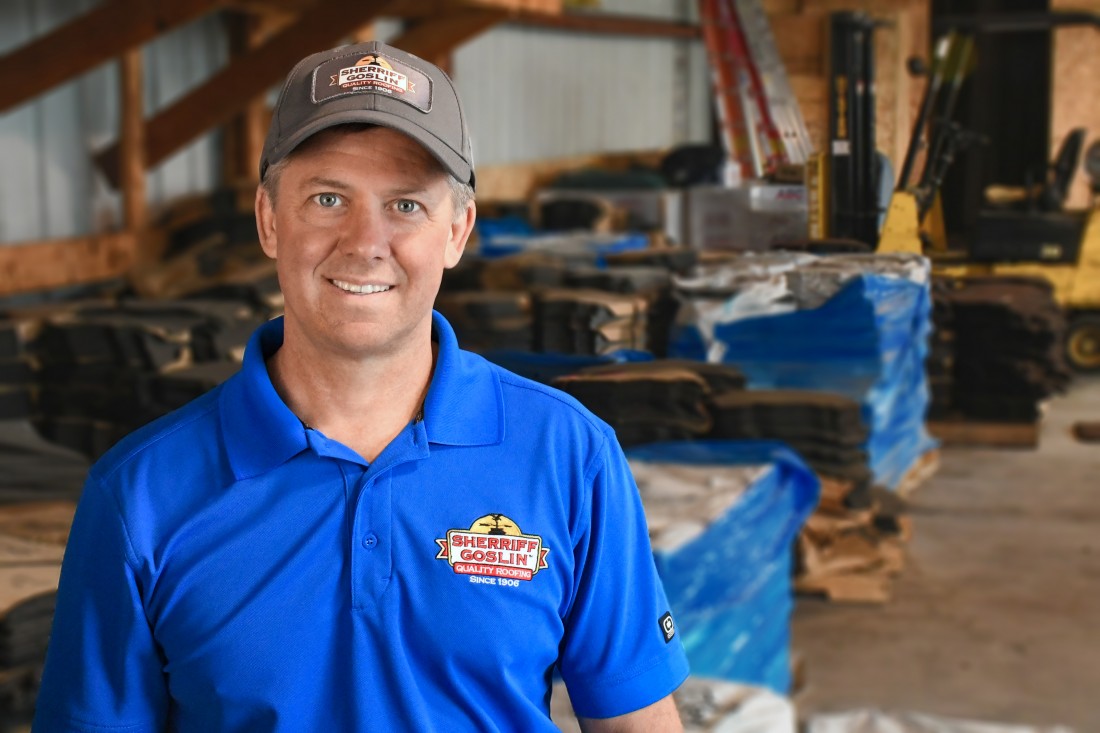 We Put Our Roof Repair Estimates in Writing and Guarantee Our Work
When it comes to protecting your home from water damage, rodent infestation, and ongoing roof problems, it's essential to work with a reputable, local roof repair company that stands behind their work. When you choose Sherriff Goslin Roofing Lansing for roof leak repair, hail, wind, snow, and storm damage repair, shingle replacements, or emergency roof repair service, you, too, can rest assured we will repair your roof right the first time.
Tips for choosing a Lansing roof repair company you can trust:
Shop local roofers first- they know local codes and suppliers
Read reviews - good and bad, and the company's response
Verify they are licensed, insured, and experienced
Understand your options, then get your estimate in writing
Get a fair and honest estimate for your roof repair.
Request Your FREE Roof Inspection Now