Commercial Flat Roof Installation Methods
While choosing the appropriate roof membrane requires careful thought, climatic considerations, and expert advice, it is only the first half of the overall commercial roofing process. The second – and equally important – half is selecting the correct installation method. A commercial roofing contractor needs to take a number of variables into consideration: wind uplift ratings, drainage requirements, compatible insulations, and building height. Sherriff Goslin Roofing recommends and implements three proven, time-tested commercial flat roof installation methods, each offering its own strengths, weaknesses, and benefits: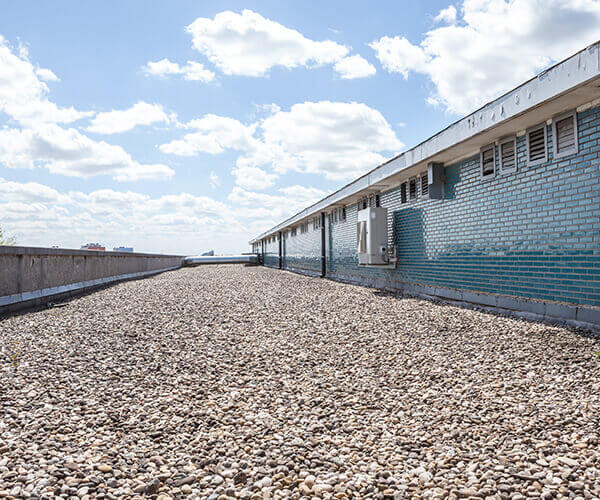 Ballasted Flat Roof
Considered the economical choice for large, unobstructed rooftops, ballasted roof systems offer fast and easy installation. Often found on retail stores, strip malls, and warehouses, ballasted systems feature a loose-laid membrane that is covered and held in place by a "ballast" composed of river stone, gravel, or pavers. This ballast helps to shield the waterproof membrane from the damaging effects of wind, rain, and sun. There is also evidence that suggests that ballasted roof systems offer energy-efficient qualities similar to those offered by light-colored membranes, which can help to reduce a building's cooling costs.
Mechanically Attached Flat Roof
Lightweight and easy to maintain, mechanically attached commercial roofing systems are a viable option in areas that experience mild, moderate, or even high winds. An upgrade to our ballasted systems, Sherriff Goslin Roofing's mechanically attached roofing systems are made from pre-assembled plates and fasteners. Resulting in a superior roof with a lightning fast installation time, mechanically attached systems are the most common systems used in the commercial roofing industry.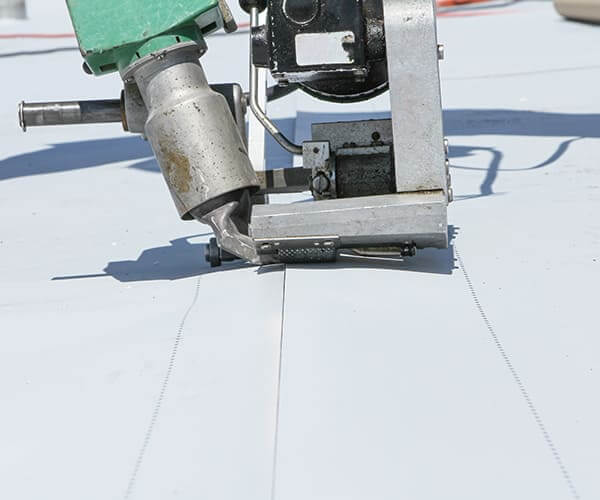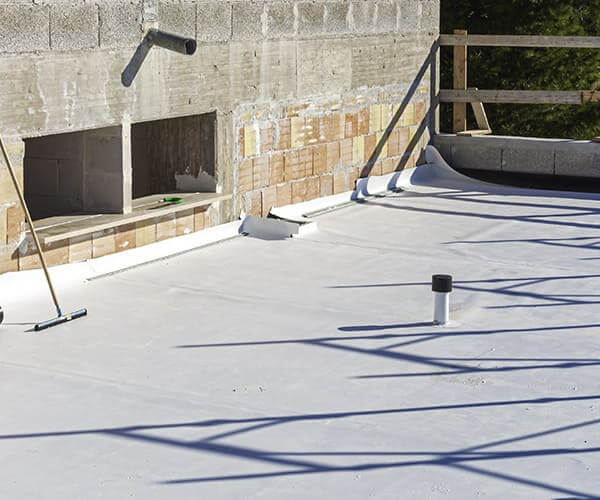 Fully Adhered Flat Roof
Fully adhered commercial roof systems are considered the pinnacle in roofing system technology. Offering superior durability, wind uplift ratings, and installation flexibility, fully adhered roofs are ideal for high elevations and structures exposed to high wind conditions. Sherriff Goslin Roofing's fully adhered roofs implement a variety of adhesives that are suitable for your application. Adhesives frequently used include bonding adhesives, water-based, and asphalt-based products, cold-applied adhesives, and two-part, low-rise adhesives that provide the industry's highest wind uplift ratings.